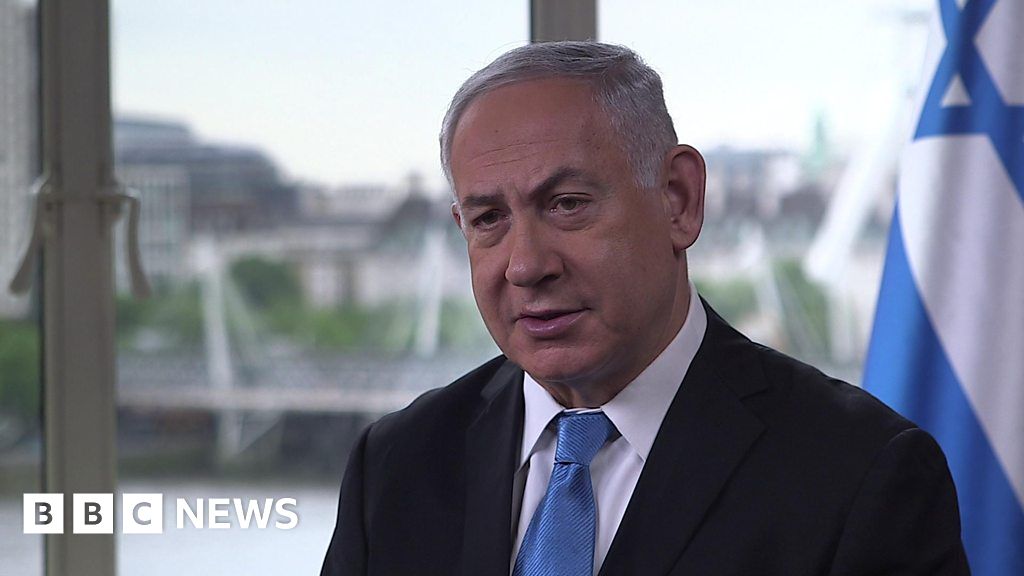 Israeli Prime Minister Benjamin Netanyahu says he is not seeking to persuade European powers to abandon the 2015 nuclear deal with Iran because it is already "dead".
Speaking to Newsnight's Evan Davis, Mr Netanyahu argued that the deal would collapse "because of the force of the economic sanctions of the United States" that would be reinstated in the coming months.
Watch the full interview with Benjamin Netanyahu on Newsnight tonight at 22:30 on BBC Two.