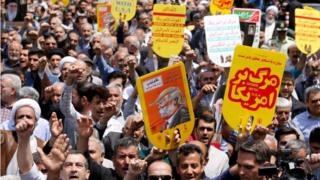 A flurry of diplomatic activity is under way to rescue the Iran nuclear deal after President Donald Trump's decision to withdraw the US from it and bring back sanctions against Tehran.
German Chancellor Angela Merkel spoke with President Putin of Russia, and UK PM Theresa May has talked to Mr Trump.
French ministers have been loudest in their complaints that major European businesses will be hit hard as US sanctions are re-imposed.
Mr Trump says the deal is "horrible".
Among his concerns are that it has an expiry date and does not deal with Iran's ballistic missile programme or Iranian influence in the region.
On Tuesday Mr Trump honoured an election pledge to scrap US participation in the 2015 accord. Sanctions will be re-imposed in two stages in August and November.
Why are the Europeans trying to keep the deal alive?
Under the agreement Iran undertook to curb nuclear activities in return for the lifting of sanctions.
The deal, negotiated by the US, three European Union powers, Russia and China, was designed to prevent Iran developing atomic weapons – something it has always denied trying to do.
The agreement is still seen by the non-US signatories as the best way of preventing Iran from becoming a nuclear power, though they concede it is not perfect.
The Europeans also stand to lose billions of dollars of business when US sanctions return.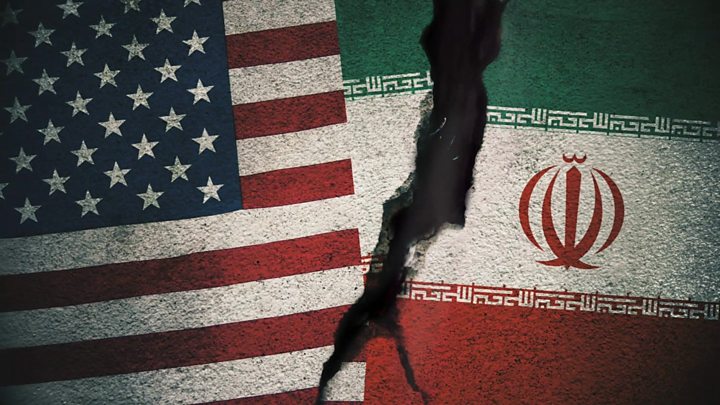 A deal by the European plane-manufacturer, Airbus, to sell nearly 100 planes to Iran is now in danger. Some parts used in the planes are made in the US.
Big French firms such as energy giant Total and car-makers Renault and Peugeot also have investments in Iran.
Both France and Germany have seen a sharp rise in exports to Iran since sanctions were lifted in 2016.
How are the Europeans trying to rescue the agreement?
France has condemned the re-imposition of sanctions as "unacceptable". Economy Minister Bruno Le Maire said Europe had to defend its "economic sovereignty".
"Do we want to be vassals deferring with a curtsy and a bow to decisions made by the US?" he asked.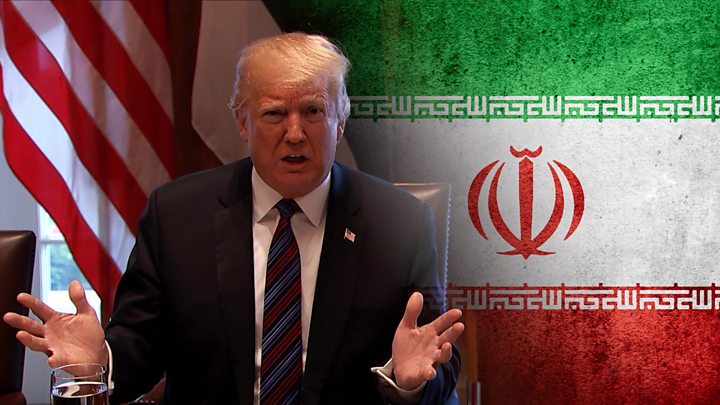 Mr Le Maire called on the European Commission to look into possible retaliatory measures.
But both Mr Le Maire and his German opposite number, Olaf Scholz, are also speaking to US Treasury Secretary Steven Mnuchin to seek exemptions for European companies.
Mrs May spoke on the phone to Mr Trump to tell him that Europe remained "firmly committed" to the deal, according to Downing Street.
Both leaders agreed on the need for talks on how sanctions would affect foreign companies trading with Iran.
What else is happening on the diplomatic front?
Russian President Vladimir Putin has spoken with Mrs Merkel and Turkey's Recep Tayyip Erdogan about the deal, the Kremlin said.
Keeping it alive "is something we need to discuss with Iran," Mrs Merkel has said. She said scrapping the accord unilaterally damaged trust in the world order.
Iranian Foreign Minister Mohammad Javad Zarif is to visit China, Russia and Brussels, starting at the weekend.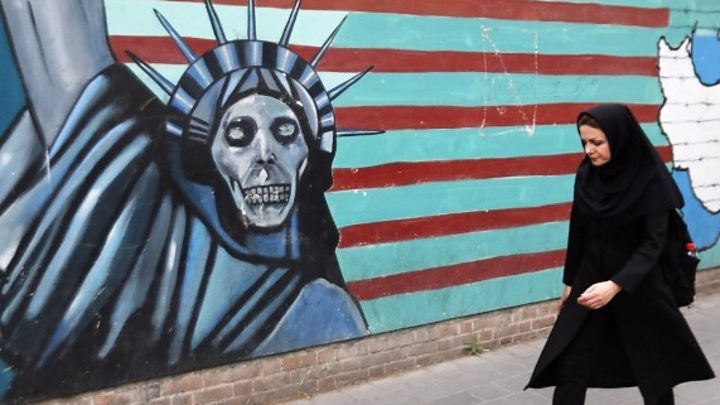 And on Tuesday, foreign ministers from Germany, the UK and France will meet.