1
News
Net
1 News - 1 eMovies - 1 eMusic - 1 eBooks - 1 Search
1 News - Breaking - Videos - Music - Cities
The #1 News Network
1 News Net is a News Search Engine Powered by 1 Search
News Videos & Music Videos from 15 Major News Bureaus
Dozens of Alternative News Feeds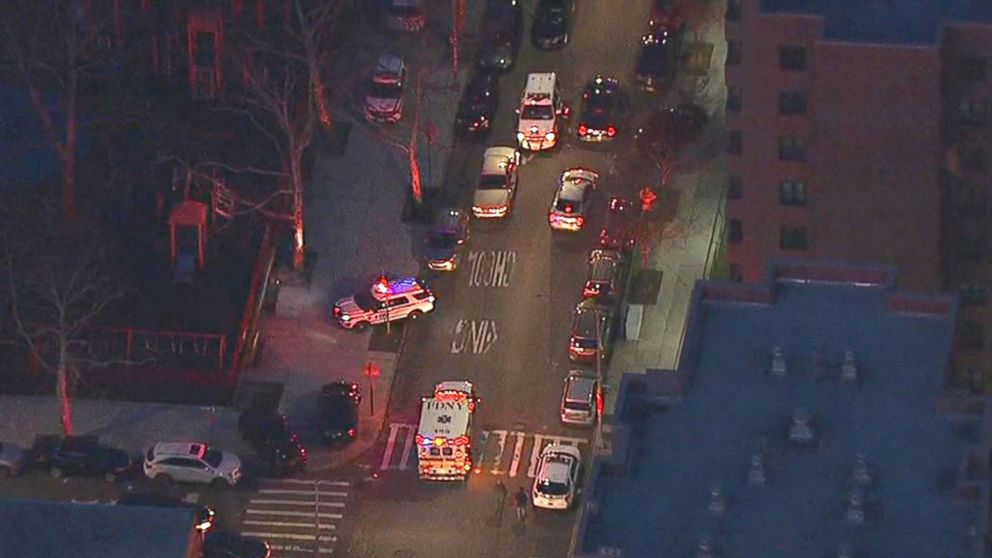 Three men and an infant were discovered dead inside a Brownsville Brooklyn apartment just after 5 a.m. today.
One of the men, who police said was 27 years old, is believed to be the father of the 1-year-old girl. A 57-year-old man and a 16-year-old male were also found in the fourth floor apartment. Police are just starting to look into their relationships but all four seem to be related in some way.
The infant's grandmother arrived at the apartment to babysit when she made the horrific discovery. There was no sign of forced entry to the apartment, police said. All four were apparently shot in the head and a firearm and shell casings were found in the apartment, according to police.
Detectives are preliminarily treating the deaths as a triple-murder suicide. Members of the NYPD Crime Scene Unit are at the scene.
The victims allegedly have had some history of domestic violence that detectives are starting to unravel. A motive is not yet clear, police said.
1
News
Net
1 News - 1 eMovies - 1 eMusic - 1 eBooks - 1 Search
1 News - Breaking - Videos - Music - Cities
The #1 News Network
1 News Net is a News Search Engine Powered by 1 Search
News Videos & Music Videos from 15 Major News Bureaus
Dozens of Alternative News Feeds