Photographer Geraldine Hope Ghelli set out to explore the phenomenon of "tremping" – Hebrew for hitchhiking – in the occupied West Bank. A popular way of getting around for Israelis in isolated areas, it also comes with risks, with "trempers" having been targeted by Palestinian militants.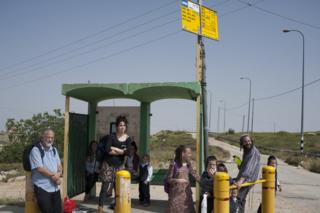 In a land that has experienced turmoil and conflict, hitchhiking is still a common mode of transport for Israeli settlers in the West Bank, particularly among young people. For some, it is more reliable than public transport.
Over the course of a week in April this year, Ghelli spoke to, photographed, and gave lifts to many young Orthodox Jewish hitchhikers in the occupied territory.
Ghelli says: "The general sense I was left with after such unique encounters, was that the practice of hitchhiking in the West Bank for Israeli settlers is one of confidence and ownership, but deeply rooted in fear."
Below are some of Ghelli's scenes and portraits.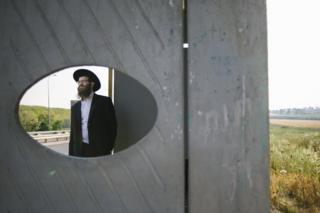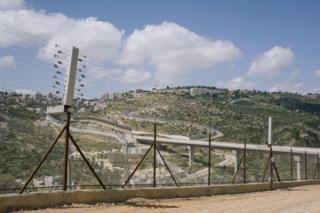 Route 60, above, is a major north-south road running through Israel and the West Bank, serving both Israelis and Palestinians.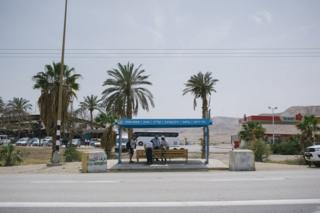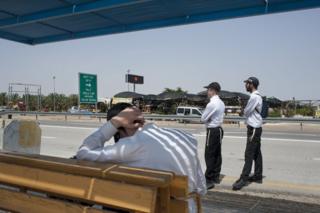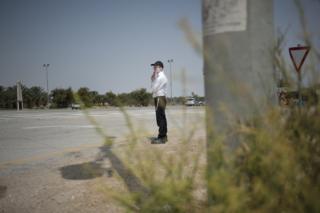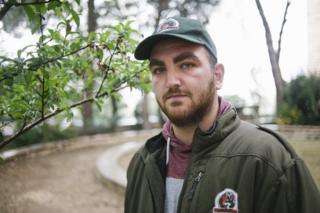 Aelik Kryzhanovsky was born and raised in Brooklyn, US. He says he feels at home in Israel and the Jewish settlement of Kfar Tapuach in the West Bank. Such settlements in the occupied territory are considered illegal under international law, though Israel disputes this.
Aelik regularly hitchhikes and always gives rides to other Israelis when he drives.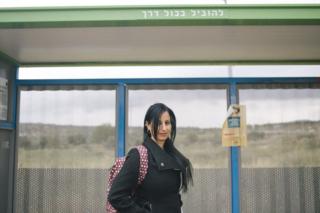 Mirav Sahar won't accept rides from strangers for her own sense of safety, only accepting lifts from people she recognises.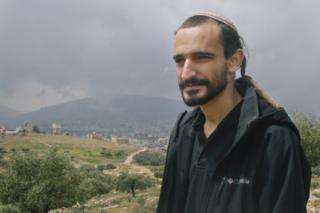 Michael, pictured in Elon More settlement, only hitches rides from inside his settlement, or outside if soldiers are around.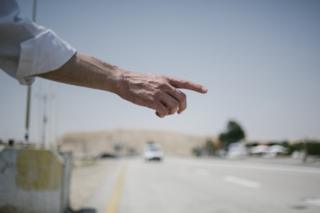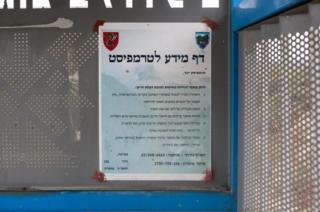 A sign posted in a bus stop gives advice to hitchhikers to help minimise any danger.
The five rules read:
Always try to stand behind the hitchhiking station security barrier, do not stand on the road where you are exposed to being run over.
Avoid mounting suspicious-looking vehicles.
Speak a few words with the people in the car that stopped for you, before entering the car.
If you are alone and the hour of the day is extremely late, update the nearest situation room – troops that will protect you will be sent out.
Save the number of the Shomron Hotline and the regional situation room as quick-dial numbers on your phone – it will save time during an incident.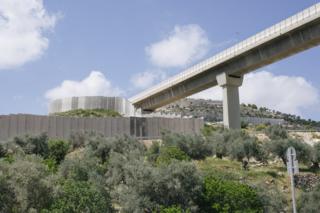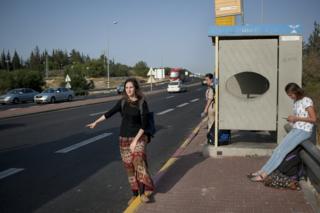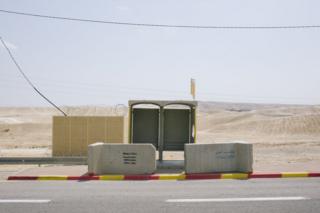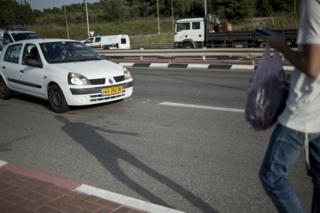 Photos by Geraldine Ghelli.