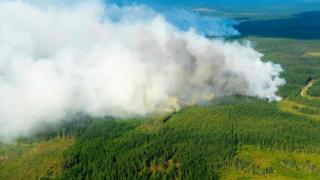 Fires continue to rage in Sweden as the country tries to deal with the combined effects of a drought and record-breaking temperatures.
There were still 53 individual fires burning on Sunday afternoon from the extreme north down to Malmo in the south, emergency officials said.
Italy, Germany, Poland and France have all sent help.
But with temperatures set to soar again, they are in a race against time to get the fires under control.