As Saudi Arabia prepares to end a driving ban for women on 24 June, state oil firm Aramco is offering to teach its female staff how to operate a car.
Reuters photographer Ahmed Jadallah and reporter Rania El Gamal joined some of the 200 women employees being taught at Saudi Aramco Driving Center in Dhahran.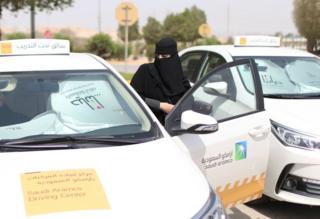 One of the students is Maria al-Faraj (pictured left below), who is having a lesson with driving instructor Ahlam al-Somali.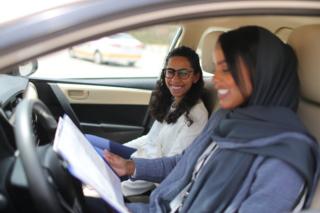 As well as being taught to drive, she is also learning how to check oil levels, change a tyre and the importance of wearing a seat belt.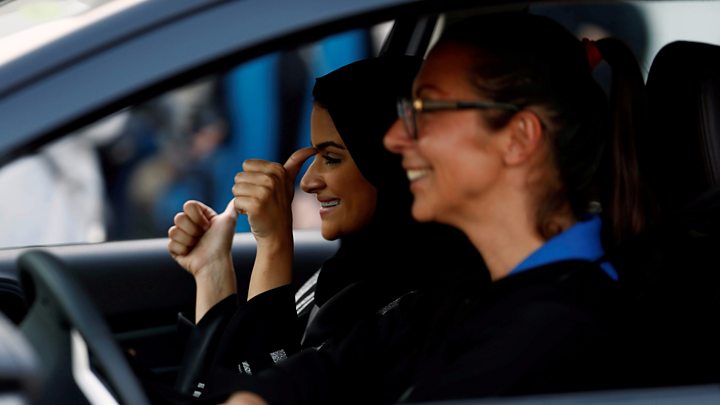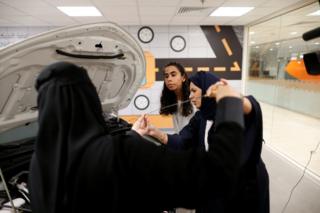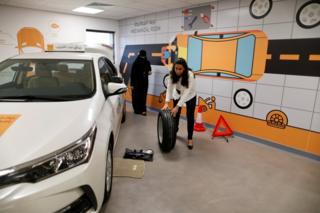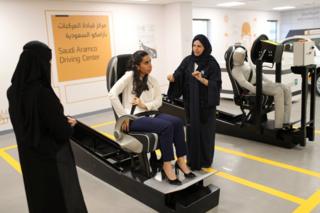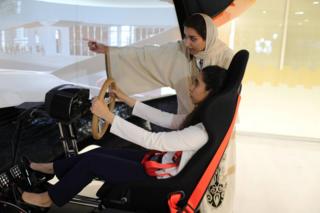 The lifting of the driving ban is a huge moment for the women of Saudi Arabia. Previously they could face arrest and a fine if caught driving, and were reliant on male members of their family to either drive them or hire private drivers.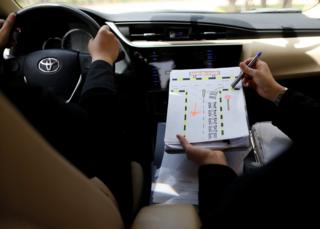 Architect Amira Abdulgader (pictured below) says that on 24 June she plans to be sitting at the wheel of a car giving a ride to her mother.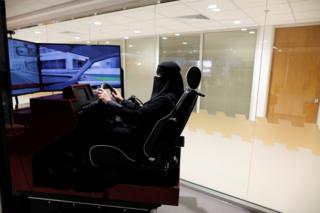 "Sitting behind the wheel [means] that you are the one controlling the trip," Amira Abdulgader said.
"I will be the one to decide when to go, what to do, and when I will come back.
"We need the car to do our daily activities. We are working, we are mothers, we have a lot of social networking, we need to go out – so we need transport. It will change my life."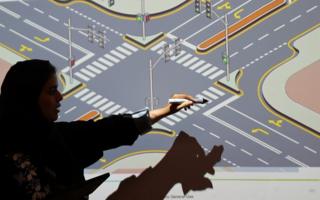 Women make up 5% of Aramco's 66,000-strong workforce, meaning some 3,000 more could eventually enrol in the driving school, Reuters says.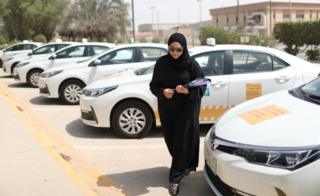 Although Saudi Arabia has been widely praised for deciding to lift the ban, it has not been without controversy.
Activists who have been campaigning for the ban to be lifted say they have received online death threats, and a number were arrested in May on suspicion of being "traitors" and working with foreign powers.
Photos by Ahmed Jadallah.