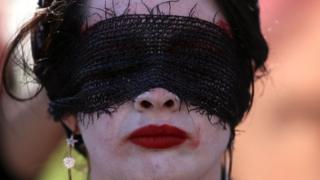 Thousands of people have marched through the Chilean capital, Santiago, to protest against sexual harassment and sexist behaviour in universities and schools.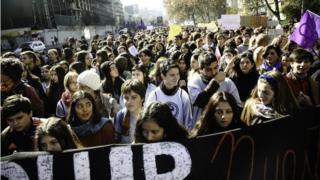 The march saw schoolchildren joining students to demand an end to "institutionalised sexism" and violence against women on campuses and in schools.
It is the latest in a string of protests since April, when allegations of sexual abuse by members of faculty and students first surfaced at a number of Chilean universities.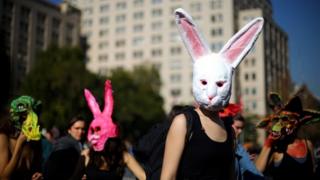 Many of the participants donned colourful masks and there was a party atmosphere for much of the march.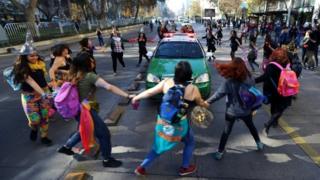 But the message the protesters wanted to get across was a serious one. Many held up signs reading: "Machismo kills".
In 2017, 43 women were killed by their partners in incidents of domestic violence, according to Chile's ministry of women and gender equality.
The number was up from 34 the previous year.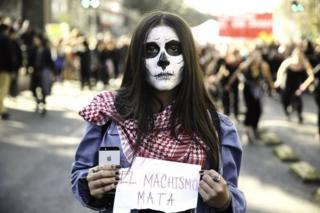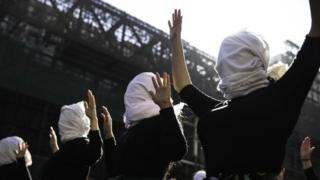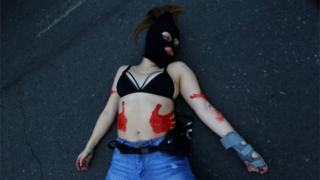 For the past month, female students have occupied dozens of universities demanding allegations of sexual harassment be investigated and punished.
They are also calling for mandatory gender-equality training for students and faculty.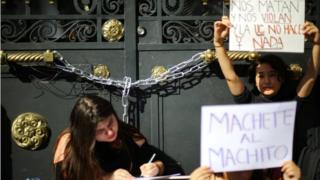 President Sebastián Piñera recently announced measures to combat sexism, but the students say they do not go far enough. They insist that the occupations and marches are the only way to make their voices heard.
The march was largely peaceful but there were isolated clashes with police which organisers blamed on anarchists who they said had infiltrated the event.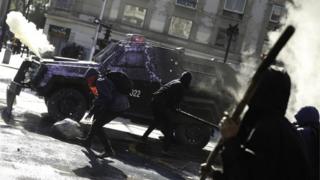 The marches were the latest in what some observers say is a feminist wave sweeping through the mainly Catholic country.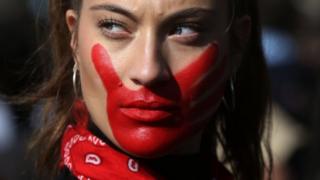 All pictures subject to copyright.