Billed as minnows facing annihilation against the messiah, Iceland – the smallest nation ever to play in a World Cup – defied all expectations to snuff out Argentina and its biggest star.
Here's the story of that encounter in pictures.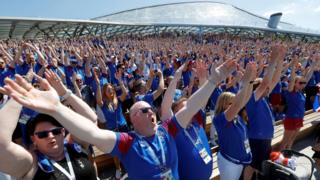 Ahead of kick off, Iceland fans gave the famous Icelandic synchronised "thunder clap".
The country only has a population of 335,000 – many of them appeared to be in Moscow.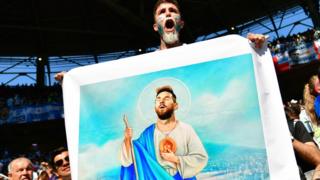 Argentine fans invoked their own deity – Barcelona superstar Lionel Messi. Would he be able to match his great rival Ronaldo's feats from the day before?
Who would prevail?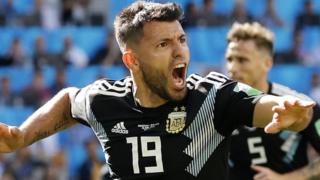 Argentina struck first through Sergio Aguero and a massacre seemed on the cards.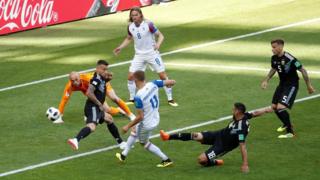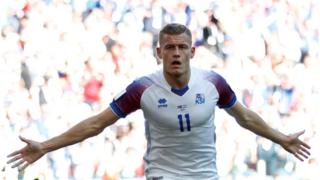 But Iceland hit back thanks to Alfred Finnbogason, sparking wild celebrations.
All eyes were now on Messi – could he breach the Icelandic defensive wall?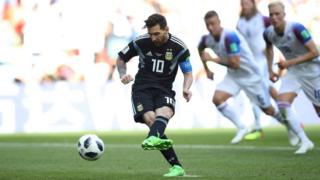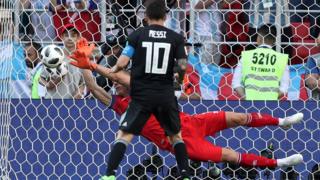 But where Ronaldo had scored, Messi missed. His easiest chance was a penalty, but he struck it weakly and at a convenient height for goalkeeper Hannes Halldorsson.
He also missed a late free kick, unlike the Portuguese, and where Ronaldo's speculative shot had squirmed under the Spanish goalkeeper, Messi's efforts flew wide of the Icelandic goal.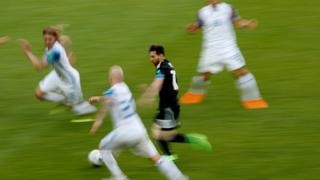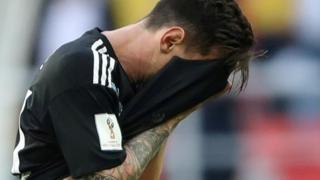 It was not his finest day.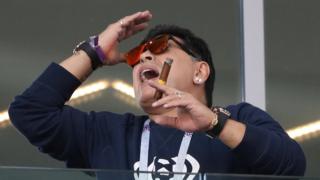 For the national team at least, Messi remains in the shadow of the watching Argentine football hero Diego Maradona, who could not hide his disappointment.
This time, as many on social media pointed out, Maradona's infamous "hand of God" was holding a cigar in defiance of Fifa's no smoking rules.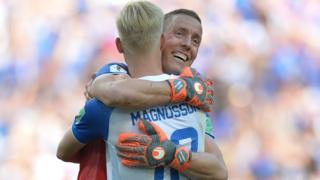 Instead, the day belonged to the "hand of cod" – as Icelandic goalkeeper Halldorsson was dubbed by one commentator.
His contribution was immortalised by Icelandic online magazine Reykjavik Grapevine.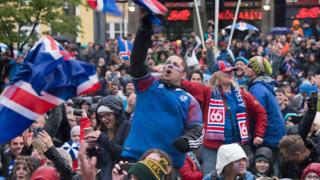 At the final whistle, there was jubilation in a rainy Reykjavik.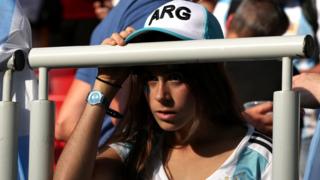 Watching Argentines meanwhile were underwhelmed. Their messiah's coming had, once again, been postponed.
"Unforgettable," tweeted the Icelandic goalkeeper after the match.
All pictures copyright