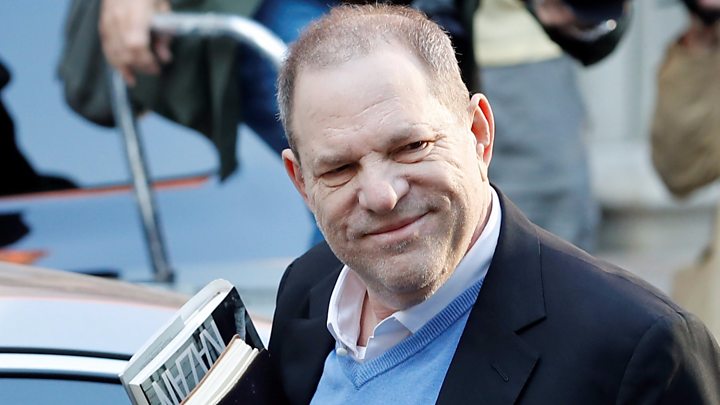 Hollywood mogul Harvey Weinstein has been charged in New York with rape and several other counts of sexual abuse involving two separate women.
Mr Weinstein had earlier turned himself in to police in the city.
Dozens of women have made allegations, including of rape and sexual assault, against the 66 year old.
Mr Weinstein has always denied non-consensual sex and these are the first charges that have been levelled against him.
A statement from the New York Police Department said Mr Weinstein "was arrested, processed and charged with rape, criminal sex act, sex abuse and sexual misconduct for incidents involving two separate women".
The statement thanked "these brave survivors for their courage to come forward and seek justice".
Details of the allegations and of those making the accusations have not yet been released.
The allegations against Mr Weinstein triggered the #MeToo movement, which sought to demonstrate and draw attention to the widespread prevalence of sexual abuse and harassment.