The coastal town of Brunsbüttel in northern Germany has celebrated its 13th Wattoluempiade – its annual Mud Olympics.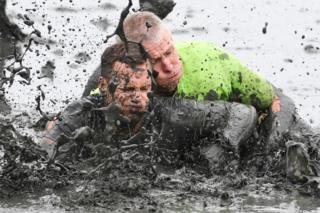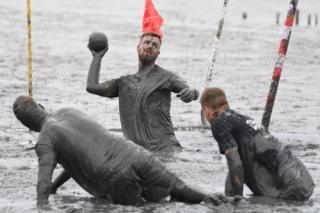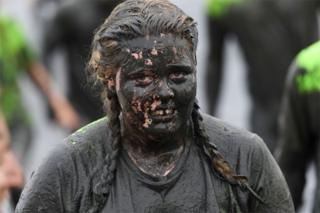 Inaugurated in 2004, the event sees hundreds of competitors from 40 teams from Germany and neighbouring countries compete in sports on the mud flats at the mouth of the river Elbe, where it enters the North Sea.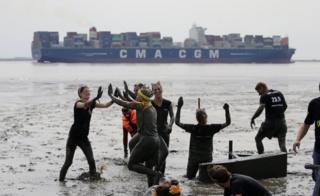 The annual event, held over the weekend, included football, volleyball and handball tournaments, with players getting caked in mud from head to toe.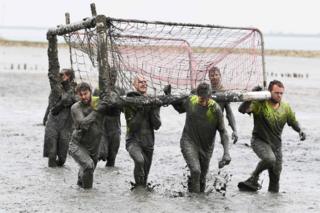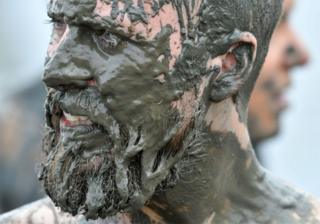 Although what these guys below are up to is anyone's guess.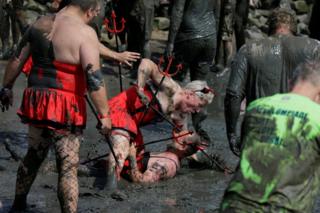 There is also sledge racing, with competitors using sledges that are specially designed for transporting objects over the mud flats of the German North Sea coast.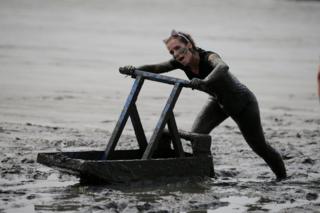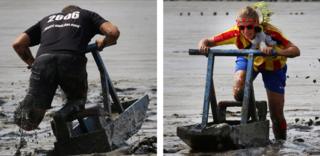 On Saturday, there was the lighting of the Mud Olympic Flame to open the games.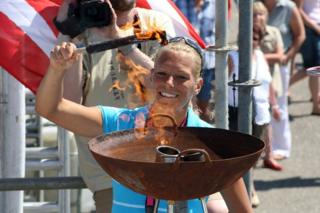 Wattoluempiade is also well-covered by media, with a reported 400 camera crews and media representatives covering the event, including sports photographers producing striking images.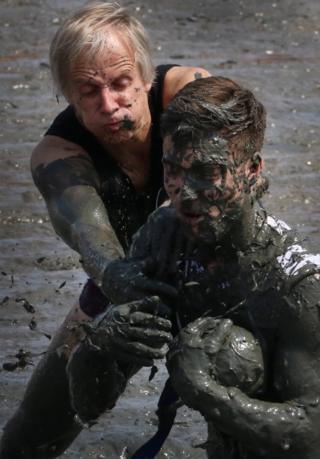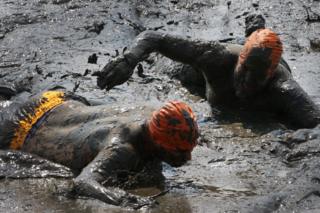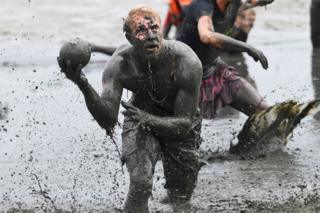 The Mud Olympics has two mottos: "Schmutziger Sport für eine saubere Sache" (dirty sport for a clean cause) and "Stark gegen Krebs" (Strong against cancer).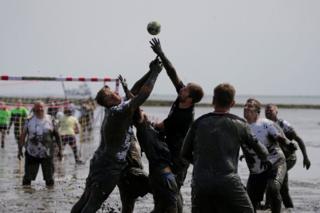 Since 2004, the event has raised more than €330,000 (£294,000) to help cancer patients and their families in the west coast area of Germany's Schleswig-Holstein state.
One beneficiary is the West Coast Cancer Counselling Centre, which was created in Brunsbüttel in 2015.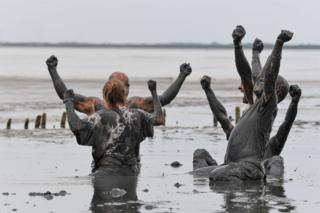 Athletes competing at Wattoluempiade are called wattlets and organisers of the event are called wattikanos.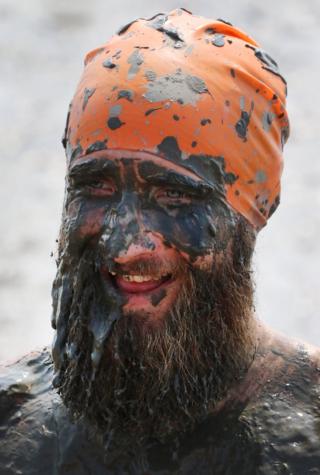 German TV host Panagiota Petridou (below) also joined in the fun and received a mud splattering.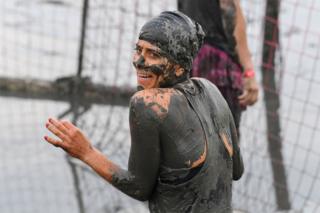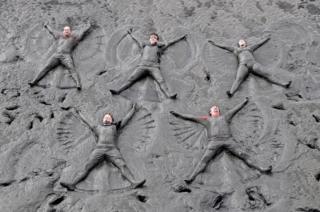 .