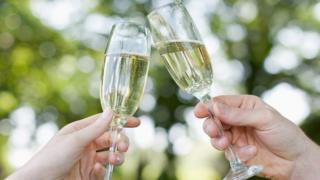 A man from south-east France has won the country's "My Million" lottery for the second time in less than two years – a feat that mathematicians say has the odds of one in 16 trillion.
The winner, who was not named, won his first €1m (£877,000) in November 2016 and continued to play each week.
Last month he won his second €1m.
The newsagent in the Haute-Savoie region where the ticket was bought said the winner had barely reacted, adding: "I guess he is used to winning."
My Million is a smaller draw run alongside the main EuroMillions lottery.
Players in EuroMillions, with its huge jackpots, are automatically entered for the second draw with a series of randomly assigned numbers.
The lucky double winner says he intends to keep playing, French media reported, trusting in the old adage that things always come in threes.
Mathematicians quoted by Le Parisien newspaper said that the odds of winning My Million once were about 19 million to one and EuroMillions 140 million to one.
Last month an Australian man won a local lottery twice in one week – scooping more than A$1m each time.
Lottery organisers said the odds of winning once were one in 1.845 million.
"We don't know of anyone else who has won twice in a week," New South Wales Lotteries spokesman Matt Hart told AFP news agency.