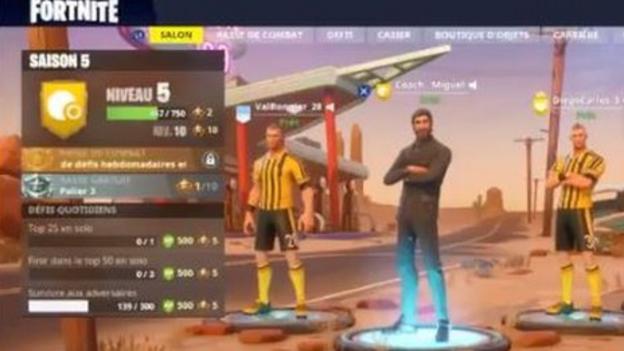 Nantes have created a clip of the hit video game Fortnite to introduce Lucas Evangelista as their new signing.
The clip shows the French club's coach Miguel Cardoso chasing two players before opening a door to reveal Brazilian Evangelista with the words "bem vindo" – 'welcome' in Portuguese.
The midfielder, 23, joins from Italian club Udinese on a five-year deal.
England captain Harry Kane admitted he became addicted to Fortnite during this summer's World Cup.
The Golden Boot winner said much of the England squad played the game during their spare time in Russia.
"As silly as it sounds, playing Fortnite passes the time quite well," he told BBC reporter Gabby Logan.