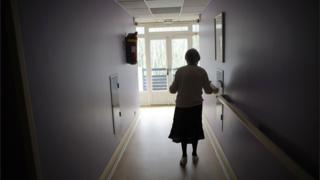 The construction of a so-called Alzheimer's village has begun in south-western France, local media report.
The project – the first of its kind in France – is due to welcome some 120 patients upon completion by the end of 2019.
It will be an open structure and offer alternative therapies, close to the centre of the city of Dax.
It was inspired by a similar experiment conducted in a village near Amsterdam in the Netherlands.
Everything will be implemented in the village "to maintain the participation of residents in social life", Professor Jean-François Dartigues, neurologist and epidemiologist at Bordeaux's CHU Pellegrin university hospital, told Le Monde newspaper.
Alzheimer's and related dementias affect more than one million patients in France, with over 200,000 new cases diagnosed every year, France's Alzheimer's Association says.
None of the treatments currently available can stop the disease.
The French village will look like the traditional medieval "bastide" – a fortified town common in the local Landes area – to maintain a sense of normality.
There will be no visible fence, but many secure pathways, well integrated into the social and cultural life of the city, the village's architect told Le Monde.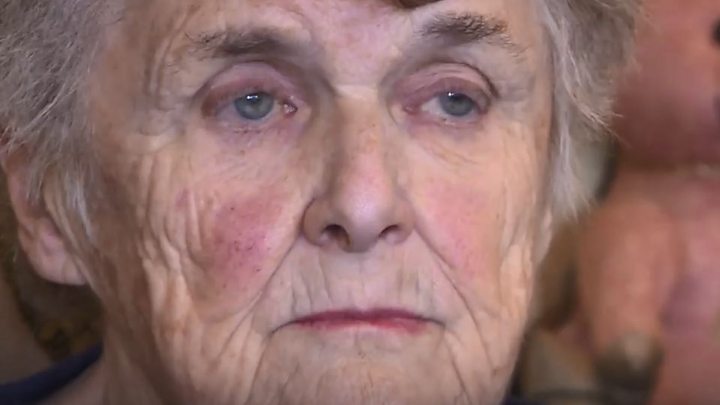 Read more about Alzheimer's
Located on a plot of 17 acres (seven hectares), the village will be divided into four parts distributed around a central square, and will include a supermarket, hairdressers and restaurant to encourage social interaction.
The idea is to get away from a hospital atmosphere; drug treatments will be set aside and caregivers will wear plain clothes.
It was inspired by a similar experiment in the Netherlands, and led a French politician to adopt the idea in his constituency, where nearly 8,000 people suffer from the neurodegenerative disease.
Unlike the Dutch village, the French village will include a research structure which will compare its results against methods in traditional nursing homes.
Researchers will live in the village alongside the residents, as well as some 100 carers and as many volunteers who will organise activities.
The village will also host trained dogs to help residents escape their psychological isolation.
Dutch experiment
A dementia care home with a similar approach was set up a few years ago in Weesp in the Netherlands and aimed to provide a home-like environment with carers in plain clothes on hand to help them.
Like in the French model, social activities are held daily to give residents a sense of normal life, and encourage social interaction.
At the care home's supermarket, patients' bills are settled for them if they leave the store without paying for their shopping, and they are able to exercise – but they remain inside the village.