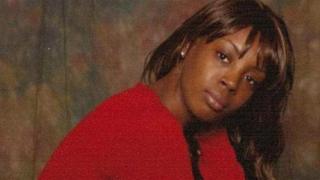 Four US paramedics accused of racially profiling and failing to provide medical care to a dying woman face a disciplinary hearing on Tuesday.
Crystle Galloway's mother says medics assumed the Tampa, Florida, family could not afford the ambulance cost.
The 30-year-old's mother drove her to hospital instead. Ms Galloway slipped in to a coma after suffering a presumed stroke, and died five days later.
Hillsborough County officials have already accepted responsibility.
The incident occurred early on the morning of 4 July this year, days after Ms Galloway had given birth by Caesarean section.
Her mother, Nicole Black, called 911 after finding her daughter slumped in the bath, drooling from swollen lips.
The ambulance crew arrived at Ms Galloway's third-floor apartment, and carried her downstairs to the street.
Ms Black told US media. "They kept asking her over and over, 'Do you want to go to the hospital? Do you want to go to the hospital?' She kept begging and telling them yes."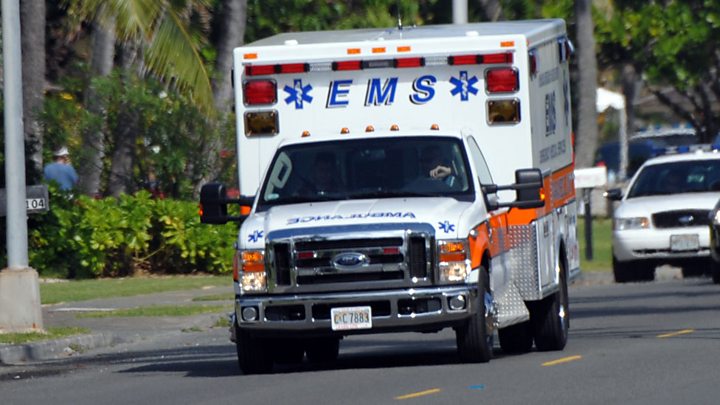 But instead of the ambulance, Ms Black said they placed her daughter in her car.
"They never took blood pressure," said Mrs Black. "They never took her temperature. They never checked any of her vitals.
"They were too busy or too caught up in convincing us that she couldn't afford it.
"There was reference to, 'Didn't you just have a newborn baby? Do you really want to spend $600 to go three blocks?'
"'Oh, have you been drinking? Were you guys celebrating Fourth of July? Is that why your head hurts?'"
Ms Black said the medics spent 12 minutes urging her to drive her daughter to hospital herself, as Ms Galloway lay on the ground "in the foetal position".
Ambulance transport in the US, where many citizens lack healthcare coverage, can cost hundreds or even thousands of dollars.
According to a GoFundMe page, she leaves behind two children, including a five-day-old baby.
Hillsborough County Administrator Mike Merrill acknowledged in a press conference on Monday that "we did in fact fail to provide good care to this woman".
"My guys did a lot of things wrong here and we take responsibility," he said, acknowledging that the medics had failed to even check the woman's vital signs.
He added that medics also falsified a report to claim they were unable to locate the patient.
"If it's a culture of racism," he added, "that's something that needs to be fixed or for the sake of good care for our community."
The four staff, Lt John "Mike" Morris, 36, Fire Medic Justin Sweeney, 36, Fire Medic Andrew Martin, 28, and Acting Lt Courtney Barton, 38, are on paid administrative leave.
Earlier this month, a Massachusetts woman pleaded with fellow commuters not to call an ambulance for her after she suffered a serious accident on a train station platform.
The unnamed woman, who suffered a deep laceration after her leg became trapped between the train car and the platform, reportedly told passengers: "Do you know how much an ambulance costs?"
A journalist who witnessed the accident tweeted: "'It's $3,000," she wailed. 'I can't afford that.'"