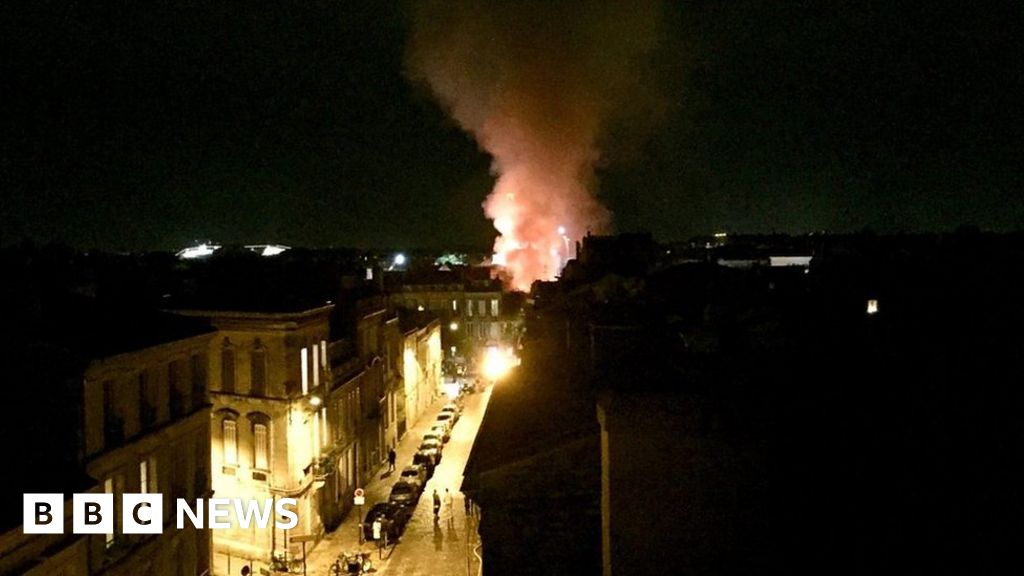 Dozens of firefighters have been tackling a blaze in a residential area of Bordeaux, in south-western France.
The fire, which broke out in a car dealership near Rue Fondaudège, threatened nearby homes and several buildings were evacuated, local media report. No injuries were reported immediately.
Some explosions were heard, believed to be the fuel tanks of cars trapped in the flames.
Images courtesy of French TV journalist Muriel Demguilhem