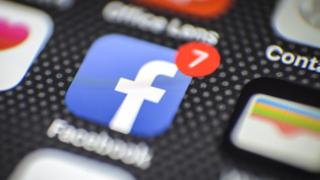 Facebook has announced that it is setting up services to allow Canadian Inuit people to use the social media platform in their own language.
The announcement – on the Nunavut Day public holiday – means that Facebook should have settings for Inuktut dialects by next year, Canadian broadcaster CBC reports.
To help build the new service, Facebook is reaching out to Inuktut speakers to help crowd-source the new interface with correct translations of words and phrases currently used on the site.
For example, users would submit their own translations for the "Like" or "Share" button, and eventually a consensus would be reached for use in the final version.
It's a move that's been welcomed by community leaders in Nunavut, broadcaster CTV says. Inuktut is the region's majority language, and many people use Facebook to connect with family and sell items, Aluki Kotierk, president of the region's indigenous rights group said.
"Creating space on social media is one way we can continue to see our language thriving," she said.
Huge effort required
Facebook's announcement comes days after a similar service for speakers of the Alaskan Inuit dialect Inupiaq appeared on the website, the result of a grassroots project started by linguistics student Myles Creed.
He told CBC that it was slow work getting fellow Inupiaq speakers on board with the project, and that was before tackling the thousands of words and phrases to complete a working interface.
This meant coming up with a word for the ubiquitous English term "unfriend".
"The word for friend is avilaitqan," says Inupiaq speaker Muriel Gail Hopson. "So for unfriend, I would put Avilaitqatigisunaiq, which really translates to 'not want to be friends anymore'".
Mr Creed said that adding new services to major social media sites will help indigenous languages survive.
"English is so dominant online," he says, adding that "technology can be used as an opportunity for indigenous languages to thrive in places that they hadn't been represented in before."
Reporting by Alistair Coleman
Next story: Romanian mothers may be able to retire earlier
Use #NewsfromElsewhere to stay up-to-date with our reports via Twitter.