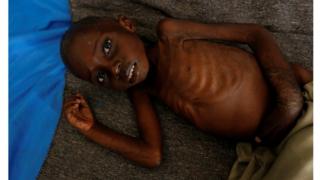 Some 400,000 children are at risk of starving to death in the Democratic Republic of Congo, the United Nations says.
Thousands of families in the Kasai region fled to the bush, where they stayed for months, short of food and water, many have already died.
The Kasai region, once one of the most prosperous and peaceful in DR Congo, descended into violence in 2016.
Long-simmering resentment exploded into rebellion against the government.
The UN children's agency Unicef has appealed for $88m (£65m) in aid for the region.
Unicef spokesperson Christophe Boulierac said the lack of supplies was worrying: "I was really shocked by what I saw there."
He told the BBC that he had visited three hospitals in Kasai and seen children suffering from severe acute malnutrition. When he returned a few days later, several of the children had died.
"We are not saying that children are at risk of dying of malnutrition in Kasai, we are saying that children are already dying, they are dying, they have died, in silence, in the bush".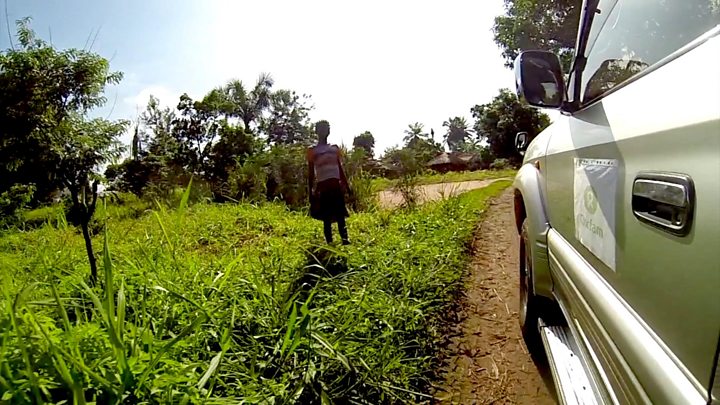 Now, some are returning to villages laid waste by the fighting, where no crops have been planted.
Unicef estimates that almost four million people in Kasai need aid. Malnourished children are the most vulnerable.
Without immediate help, Unicef says, many more will die.
The organisation says it wants to scale up feeding centres, train medical staff, and support children who were forcibly recruited by armed groups.
In December 2017, the UN has declared the crisis in DRC as the highest level of emergency – the same as Yemen, Syria and Iraq.
This resulted from a rebellion sparked by the refusal of the government to recognise a traditional chief, Kamina Nsapu, and the imposition of its own man.
Kasai is now in the grip of a hunger crisis caused by the displacement of subsistence farmers who cannot plant crops to feed their families.