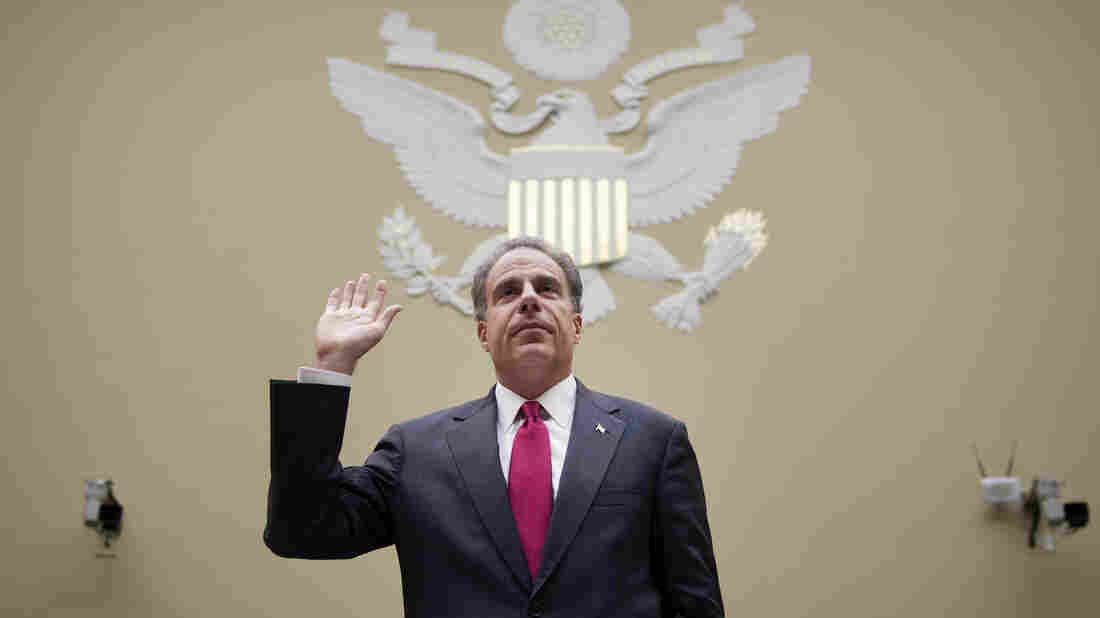 Chris Maddaloni/CQ-Roll Call,Inc.
Justice Department Inspector General Michael Horowitz and FBI Director Christopher Wray will head to Capitol Hill Monday, to be grilled by senators about last week's inspector general's report that concluded that the FBI violated long-standing department guidelines and mishandled the Hillary Clinton email investigation in 2016.
The nearly 600-page report provided ample political ammunition to lawmakers on both sides of the aisle when it was released Thursday, and also left many questions, especially related to the ongoing Russia probe, unanswered.
President Trump claims the report "totally exonerates him," as relating to the question of whether his campaign colluded with Russia leading up to the 2016 election, despite the report's focus about how the Justice Department handled its investigation into Hillary Clinton's private email server.
It did conclude that former FBI director James Comey made a series of mistakes, including a "serious error of judgement" in announcing the reopening of the Clinton investigation less than two weeks before Election Day in 2016. As Trump and his allies work to discredit Comey and others who either are or were previously involved in investigating his campaign, the report offers a potential way to undermine them.
Democrats, on the other hand, can point to the Horowitz's findings that no decisions made by Justice Department while investigating Clinton's private email server "were affected by bias or other improper considerations," despite Trump's consistent accusations of a "deep state" conspiracy against him, and in favor of Clinton.
Read the report's executive summary here.
Monday's hearing before the Senate Judiciary Committee will begin at 2 p.m. ET.
Both Wray and Horowitz last testified before the committee in July. Wray answered questions from senators when he was nominated by President Trump to lead the FBI, and Horowitz spoke about enforcement of the Foreign Agents Registration Act.