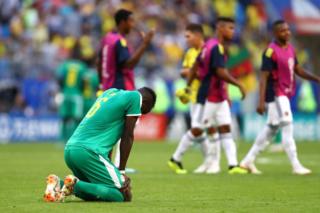 Senegal came so close but in the end have been eliminated from the World Cup because they had received more yellow cards than Japan.
That means all five African teams – Tunisia, Morocco, Egypt, Senegal and Nigeria – have been knocked out of the group stages.
It's the first time since 1982 that no African team has made it through to the knockout stage.
Here is how Senegal's 1-0 defeat to Colombia played out.