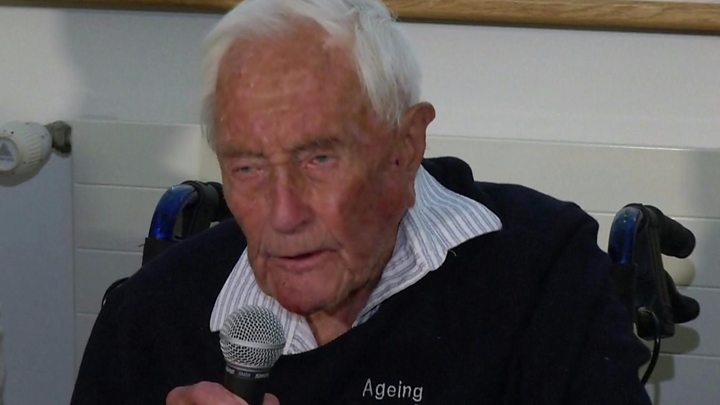 Scientist David Goodall, 104, has died after choosing to end his life at a clinic in Switzerland, a right-to-die organisation says.
The lauded ecologist and botanist, who was not terminally ill, said the decision had been driven by his diminishing independence.
Mr Goodall had flown from Australia for his assisted suicide, attracting the attention of people around the world.
In his final public appearance, he said the public interest had surprised him.
"I no longer want to continue life," he told reporters on Wednesday. "One wants to, at my age, even rather less than my age… to be free to choose death when the death is at an appropriate time."
Mr Goodall, who said he resented having to leave Australia to end his life, died peacefully at 12:30 (10:30 GMT) in Basel, Exit International said.
Assisted dying is legal in one Australian state, but eligibility requires a person to be terminally ill. It is illegal in other states.