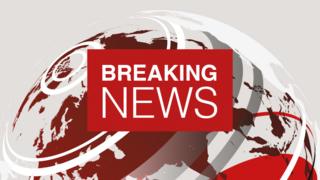 A highly anticipated US Department of Justice report accuses ex-FBI director James Comey of being "insubordinate" but not biased, US media report.
Inspector General Michael Horowitz found Mr Comey broke "dramatically from FBI and department norms" in handling a probe into Hillary Clinton's emails.
The 500-page report covers examines a number of justice department and FBI decisions, according US media.
The inspector general's report will be released in full later on Thursday.
"While we did not find that these decisions were the result of political bias on Comey's part, we nevertheless concluded that by departing so clearly and dramatically from FBI and department norms, the decisions negatively impacted the perception of the FBI and the department as fair administrators of justice," the report concluded, according to a copy obtained by Bloomberg News.
In July 2016, Mr Comey, then FBI director, held a news conference announcing that Mrs Clinton would not be criminally charged for her decision use a private email server for government business during her time as US secretary of state.
In the days before the presidential election, Mr Comey announced that new emails had surfaced which related to that case.
Democrats – and even Mrs Clinton herself – have blamed Mr Comey for her election loss to US President Donald Trump.