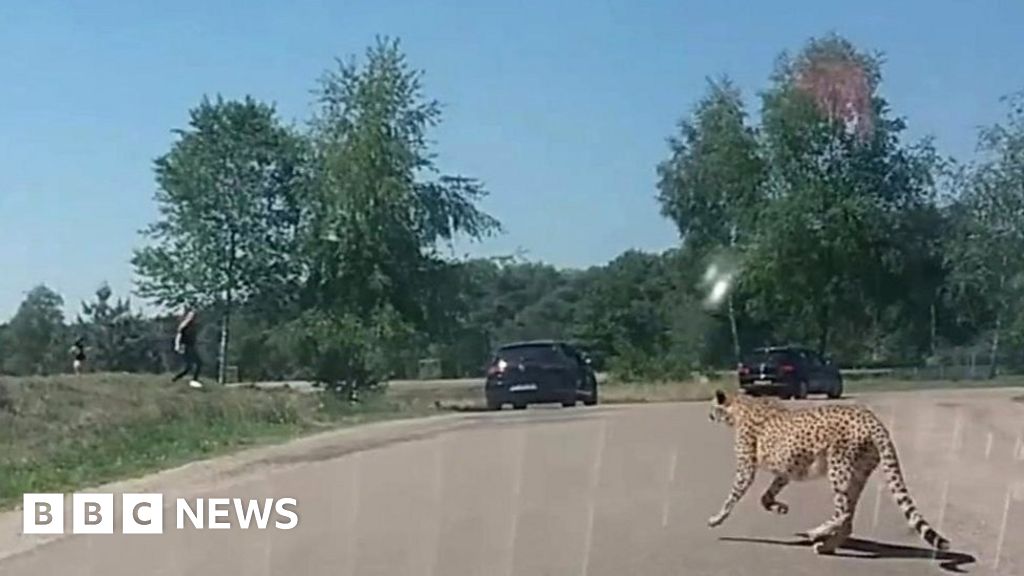 The general manager of Beekse Bergen park in the Netherlands said they had a lucky escape.
Niels de Wildt added that cheetahs prey on small game so the family's little boy was particularly at risk.
He said the family had clearly ignored park advice not to get out of the car.