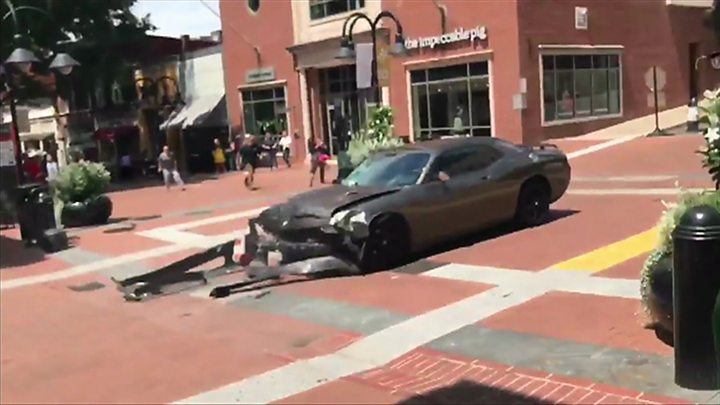 An Ohio man accused of driving his car into a crowd of protesters in Virginia last year and killing a woman has been charged with federal hate crimes.
James Alex Fields Jr already faced charges murder and other charges at the state level in Virginia. He has been held in jail without bail.
Prosecutors say he deliberately drove into a group of people who gathered to protest a white nationalist rally.
Graphic video of the incident was widely shared on social media.
Heather Heyer, 32, who was demonstrating against the 12 August event, was struck and killed and dozens of others were injured.
Mr Fields, 21, was charged on Wednesday with 29 counts of hate crime acts, including causing injury and involving an attempt to kill.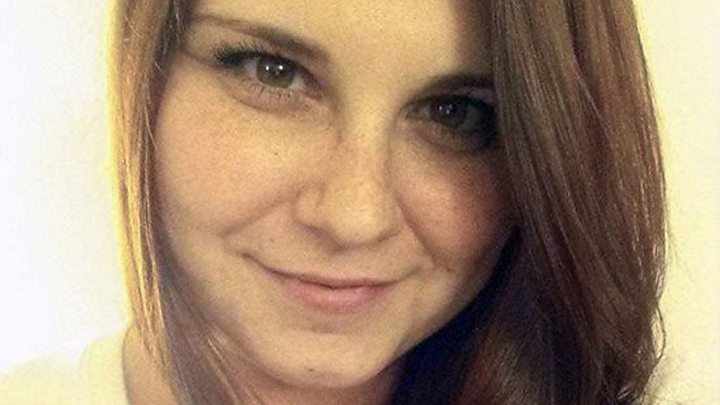 Federal prosecutors allege that Mr Fields thought about harming others while driving to Charlottesville last summer.
The indictment also found evidence on Fields' social media of the suspect "expressing support of the social and racial policies of Adolf Hitler and Nazi-era Germany, including the Holocaust".
He joined in on racist, anti-Semitic and white-supremacist chanting, and when the assembly was dispersed, he drove his car intentionally into a "racially and ethnically diverse crowd of individuals", according to the indictment.
In a statement, Attorney General Jeff Sessions said the Department of Justice remains "resolute that hateful ideologies will not have the last word".
"Last summer's violence in Charlottesville cut short a promising young life and shocked the nation," Mr Sessions said.
"Today's indictment should send a clear message to every would-be criminal in America that we aggressively prosecute violent crimes of hate that threaten the core principles of our nation."
Convicted criminals can face life in prison or the death penalty for hate crime-motivated murders, according to US hate crime laws.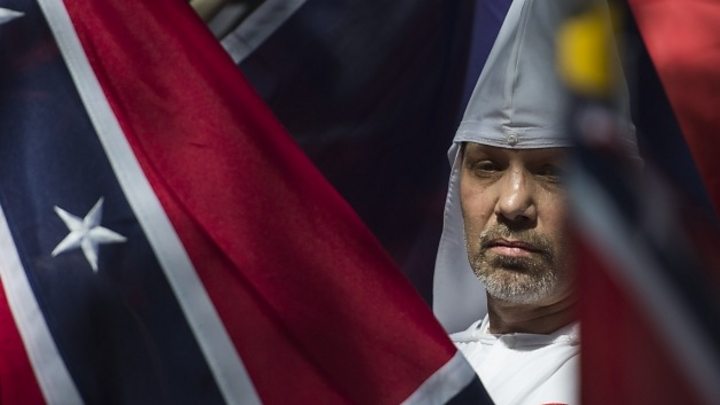 The 2017 white supremacist rally that took place in Charlottesville, Virginia was one of the largest gathering of white nationalists in America in decades.
Dozens were injured in the violence that erupted between white nationalists and counter-protesters.
The "Unite the Right" march was organised to protest against plans to remove a statue of a general who had fought for the pro-slavery Confederacy during the US Civil War.