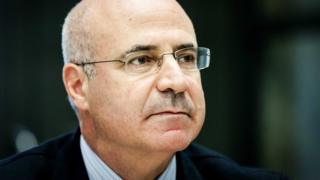 Financier Bill Browder, a high-profile critic of Russian President Vladimir Putin, has been arrested in Spain.
Mr Browder was sentenced to nine years in prison by a Russian court late last year, on fraud and tax evasion charges.
Interpol had previously refused to enforce a similar 2013 sentence for Mr Browder, deeming it "predominantly political in nature".
But on Wednesday, Mr Browder tweeted that Spanish police had arrested him on a Russian Interpol arrest warrant.
The American-born financier, who is based in the UK, is widely credited with the creation of the Magnitsky Act – a 2012 range of sanctions from the United States on top Russian officials accused of corruption.