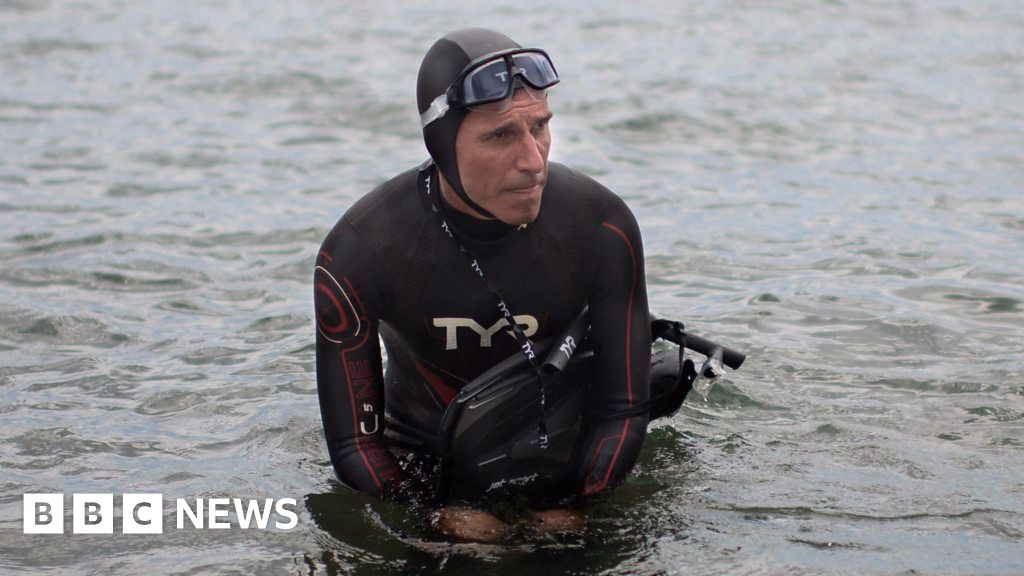 French swimmer Ben Lecomte has set off on his 5,500 mile record attempt to cross the Pacific Ocean.
Swimming for eight hours a day for more than six months, he could face sharks, swarms of jellyfish and storms as he travels from Japan to the US west coast.
This isn't the first time Mr Lecomte has taken on a big swim challenge as a decade ago he made the first known solo trans-Atlantic swim covering 6,400km (4,000 miles) in 73 days.