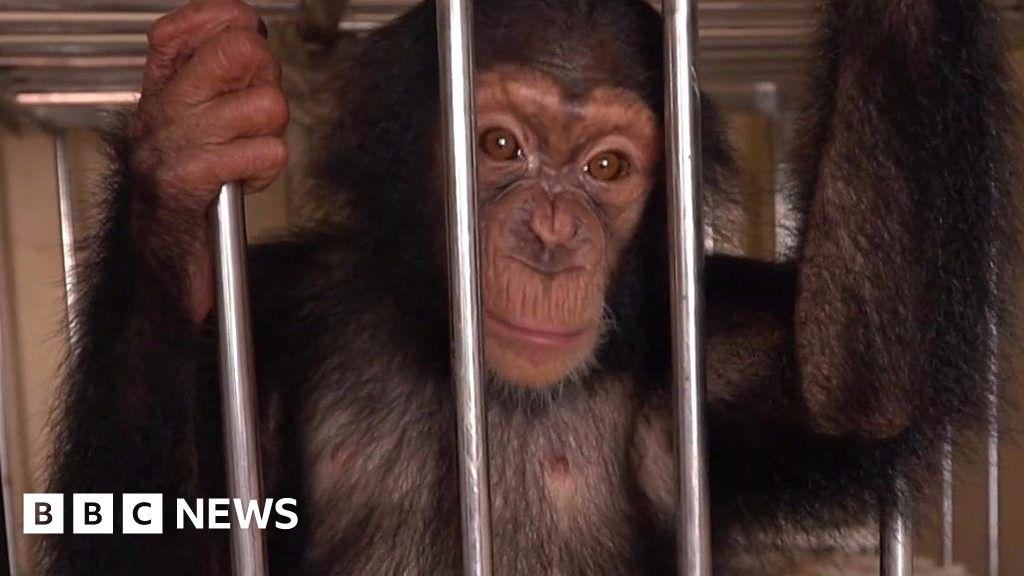 A BBC investigation exposing the scale of chimpanzee trafficking last year has helped police in Nepal uncover a smuggling operation.
Even to a hardened detective the discovery was shocking: two baby chimpanzees, exhausted, hungry, and sucking their thumbs.
The animals had been captured in the wild in Nigeria and then flown thousands of miles to Nepal.