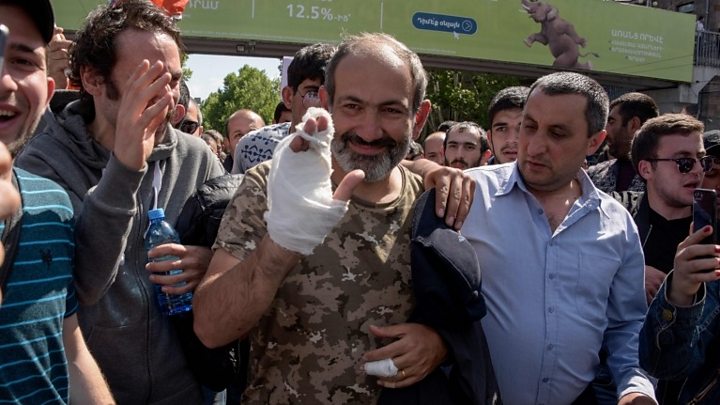 Armenia's ruling party has said it will not put up a candidate in Tuesday's parliamentary vote for a new prime minister in a bid to ease tensions.
It means the new prime minister will not come from the dominant Republican Party, for the first time since 1999.
The party said it would back another candidate on the day of the vote.
Opposition leader Nikol Pashinyan, who has led mass protests that forced the last prime minister to resign, says he should be the country's new leader.
Serzh Sargsyan resigned on 23 April. He had been accused of trying to cling to power.
Mr Sargsyan, who had served 10 years as president, had to step down just days after being sworn in as PM.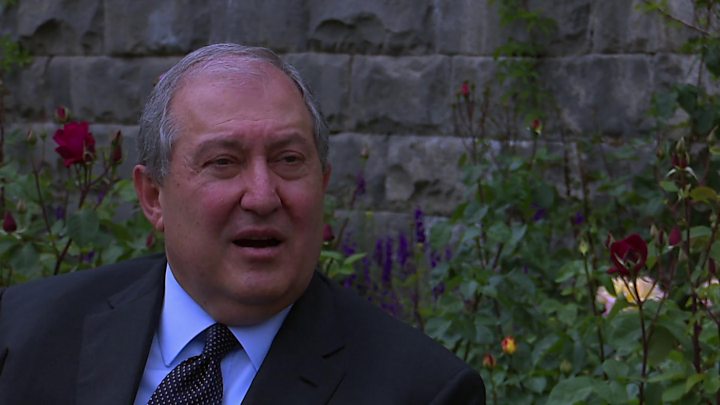 In 2015, Armenians voted in a referendum to shift the country from a presidential to a parliamentary system, stripping powers from the president and giving them to the prime minister.
The vote was marred by allegations of ballot rigging and claims Mr Sargsyan wanted to simply switch office after his presidency ended.
If elected on Tuesday, Mr Pashinyan has said he wants to call snap elections.
He has also urged his supporters to continue street protests.