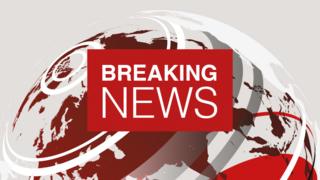 Catholic Argentina's lower house has backed a bill legalising abortion in the first 14 weeks of pregnancy.
After a divisive debate lasting more than 22 hours, 129 members of the Chamber of Deputies voted in favour and 125 against while one abstained.
The bill will now have to go to the Senate.
President Mauricio Macri is strongly opposed to the bill but has said that he would not veto it if it was passed by both houses.
Abortion is currently illegal in Argentina, except in cases of rape or when the life or health of the woman is at risk. Women seeking abortions also have to apply to a judge for permission, which critics say can unnecessarily delay the procedure.
Up until three hours before the vote, those against the bill seemed to be in the majority until a lawmaker in the province of La Pampa announced that he and two colleagues had changed their minds and would vote "yes".
This breaking news story is being updated and more details will be published shortly. Please refresh the page for the fullest version.
You can receive Breaking News on a smartphone or tablet via the BBC News App. You can also follow @BBCBreaking on Twitter to get the latest alerts.