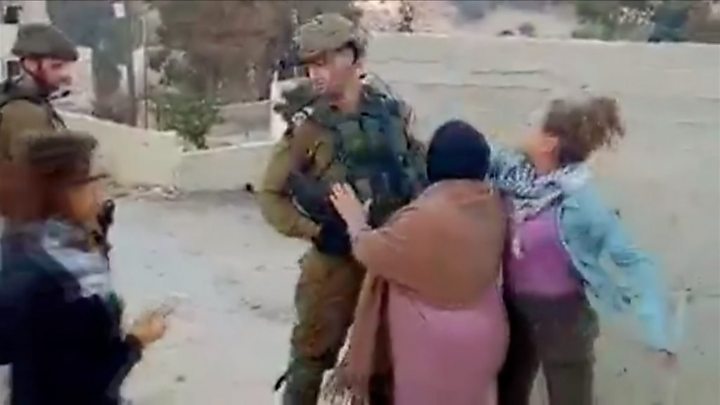 Palestinian teenager Ahed Tamimi has been freed by Israel after eight months in prison for slapping and kicking an Israeli soldier in the occupied West Bank.
Video of the incident outside her home in Nabi Saleh last year went viral.
For Palestinians, she became a symbol of resistance to Israeli occupation, but many Israelis see her as a publicity-seeking trouble-maker.
The Israeli prison service says she is on her way back to the West Bank.
Sixteen at the time, she originally faced 12 charges, but pleaded guilty in March to four charges including assault.