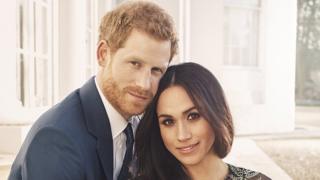 All eyes will be on the UK on 19 May when a member of the Royal Family will marry an American actress. The fairytale wedding has captured the imaginations of royal watchers from Hollywood to Hampshire – but there are some questions a Brit would never think to ask.
So, who is getting married again?
Prince Harry, grandson to the Queen and the son of the Prince of Wales and the late Diana, Princess of Wales, is marrying Hollywood actress Meghan Markle.
He is sixth in line to the throne.
They met through mutual friends in 2016 and the prince popped the question as they cooked roast chicken one night.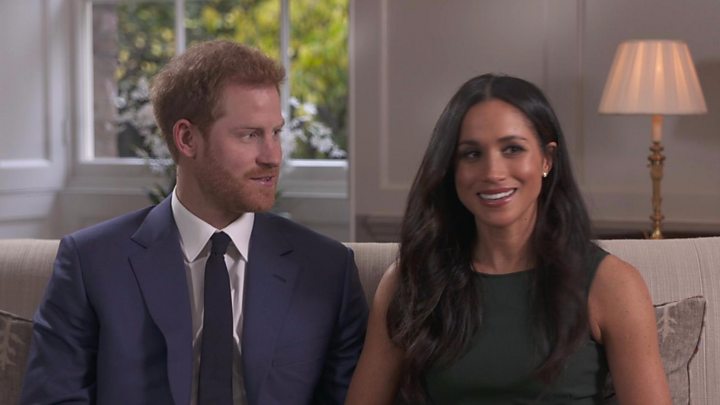 Alright, why should I care?
Are you a hopeless romantic? Do you like to follow the lifestyles of the rich and famous? Were you moist-eyed when Prince Charles wed Diana?
If you answered yes to any of these questions, then you will probably be tuning in. The royal wedding is sure to be an over-the-top spectacle of love, tradition and sartorial hits and misses.
Regardless of whether your country has a monarchy or not, or which system you support, who doesn't want a bit of romance and glamour sprinkled liberally on the current news cycle?
What will happen on the wedding day?
The ceremony will take place at St George's Chapel in Windsor Castle, 21 miles (34 km) west of London, at noon local time on 19 May. That means that if you want to watch from North America, you will have to tune in at 7:00 EDT.
For you Aussies on the east coast, it's 22:00 AEST
After the service, the newlyweds will begin their carriage procession through the town of Windsor, which is home to Windsor Castle, one of the Queen's official residences. The couple have chosen the Ascot Landau carriage, which is used in official and ceremonial state events.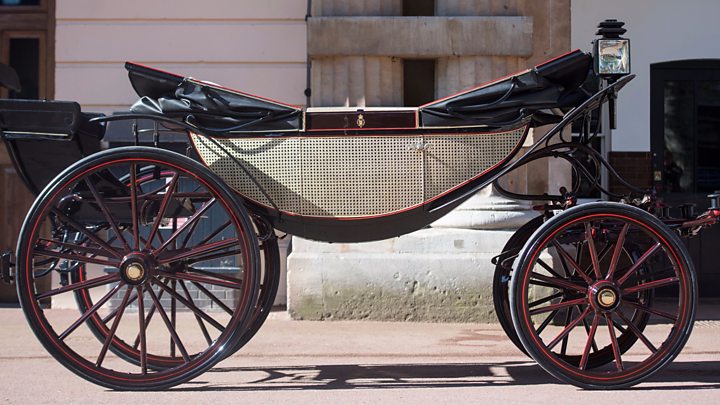 The procession will end at St George's Hall, a banquet hall at the castle, where about 600 guests will be invited to a luncheon reception hosted by the Queen.
Later that evening, the newlyweds will trip the light fantastic at Frogmore House alongside 200 of their closest friends.
It's the royal residence which provided the backdrop for their engagement photos.
Will Britain come to a standstill?
No, but don't try to go sightseeing in Windsor on the day unless you love crowds.
It's a big TV event in the UK, of course, but it's also a Saturday, so many Britons will carry on with their weekend as usual.
For football fans, it is also FA Cup Final day, which for them is far more important.
In 2011, more than 24m Britons watched Prince William and Kate tie the knot on television, placing it among the top 10 most-watched TV programmes in British history. More people watched the 1966 World Cup Final (32.3m) and Princess Diana's funeral in 1997 (32.1m).
But in the digital age, there are so many more ways to watch, and the total figure across all BBC platforms was 34m in 2011.
Hundreds of millions of people around the world are expected to tune in to see William's younger brother do the same.
The BBC has waived the licence fee for communities hosting viewing parties of Prince Harry's wedding, and the government has extended pub licences for the night before and the night after the ceremony.
What will the ceremony be like?
The Queen is the head of the Church of England, which is part of the Anglican Communion, a branch of protestant Christianity.
That means that members of the Royal Family are expected to be active members in the church – Ms Markle was baptised into the Church of England in March by the Archbishop of Canterbury, the Most Rev Justin Welby.
Mr Welby will also be performing their wedding ceremony, which will include vows from the Book of Common Prayer, religious hymns, and readings from the bible.
The ceremony will feature the gospel group Karen Gibson and The Kingdom Choir in addition to traditional English choral music, and cellist Sheku Kanneh-Mason, who won BBC's Young Musician award in 2016, will also perform.
Will Ms Markle become a princess?
"Princess" is a tricky title for British royalty. As Prince Harry's wife, she will be known as Her Royal Highness Princess Henry of Wales.
But only those born into the royal family can use the title "princess" followed by their first name. Instead, it is likely that the Queen will bestow the couple with a Dukedom, as she did with the Duke and Duchess of Cambridge, Prince Harry's brother and sister-in-law.
Once they have their own Dukedom, Ms Markle would be known as Duchess Meghan.
Diana was never officially called Princess Diana. She was the Princess of Wales and, after her divorce from Prince Charles, she was Diana, Princess of Wales.
In the same way, Sarah Ferguson was never Princess Sarah and Sophie Rhys-Jones – the wife of Prince Edward – is not Princess Sophie.
Will she get to wear a tiara?
Regardless of title, Ms Markle will no doubt be wearing the royal bling. When Lady Diana died, she left her jewellery to her sons to be given to their wives. The Duchess of Cambridge has worn many of her pieces, as well as pieces that belong to the Queen, during official celebrations.
Ms Markle's wedding ensemble are a state secret at this point – you will have to tune in to see what she chooses to wear.
Who is on the guest list?
Although there are few celebrities who have confirmed they've been invited, there are many who are considered safe bets.
Sir Elton John has cancelled two of his concerts around the royal wedding because of a "scheduling conflict".
Mel B has hinted that she and the other Spice Girls were invited.
Ms Markle is good friends with tennis star Serena Williams and actress Priyanka Chopra. She is also reportedly close to reality television star Millie Mackintosh.
As far as Prince Harry's guests go, one can expect all the usual royal faces. Besides his father and step-mother, the Duchess of Cornwall, the Queen's other children and their children, Prince Harry's aunts, uncles and cousins, will likely attend.
Ms Markle's father, Thomas Markle, is expected to walk her down the aisle. The retired lighting designer lives in Mexico, where he was spotted reading a book titled "Images of Britain: A Pictorial Journey Through History" in a local Starbucks.
Her mother, Doria Radlan, is also expected.
About 1,200 members of the public, many noted for their charity work, have been invited to watch the ceremony on the grounds of Windsor Castle.
Who got cut?
There was a lot of chatter about whether US President Donald Trump – who once joked about how much he would have enjoyed dating Harry's mother, Diana – would be excluded and his predecessor Barack Obama, who is friends with Prince Harry, included.
Instead, there were no invitations given to political leaders. Cue a huge sigh of relief from Downing Street staff who wouldn't have enjoyed explaining that one to the White House.
So Prime Minister Theresa May and Leader of the Opposition Jeremy Corbyn are out, as well as Mr Trump and Mr Obama.
Ms Markle has two estranged half-siblings from her father's first marriage who are also almost certainly not on the list.
Who will be in the wedding party?
Prince William has been confirmed as his brother's best man – payback for Prince Harry taking on the role during his own wedding in 2011.
"Revenge is sweet", Prince William said.
Ms Markle will not have a maid of honour and all of her bridesmaids and pageboys will be children, Kensington Palace has said.
The palace's communications secretary, Jason Knauf, said Ms Markle "has a very close-knit group of friends and she did not want to choose one over the other".
Is there protocol about who gets to sit where?
Close family members are to sit nearest to the royal couple as they take their vows. When Prince William married Kate in 2011, Kate's mother Carole Middleton sat next to the Queen.
Why do female guests wear such funny hats during royal weddings?
The fabulous array of whimsical hats worn by female wedding guests is perhaps the greatest sartorial gift the English have ever given the world.
But where did this tradition come from?
For centuries, women covered their hair in public during the day as an expression of modesty. This custom died out in the 1950s, but women continued to cover their hair for special occasions, such as in a church.
Royal protocol dictates that all female royals must cover their heads during official engagements, and Ms Markle has been spotted carrying on that tradition already, such as when she donned this jaunty cream beret during the Commonwealth Day service at Westminster Abbey earlier this year.
What about the reception? Will it be open-bar?
It's unlikely to be a cash bar.
While the official menus for the luncheon or the dinner reception have not been announced yet, one can count on the champers to flow liberally.
There are currently eight champagne manufacturers who have a royal warrant. The Queen served Bollinger at her own wedding, but popular brands Moet & Chandon and Veuve Clicquot also have the royal seal of approval.
Why is an American making the cake?
Ms Markle has opted to pass on the royal wedding tradition of serving fruitcake.
Instead, she's showing a nod to her heritage by having American chef Claire Ptak bake a classic, white wedding cake.
Like Ms Markle, Ms Ptak is California-raised and London-based. Her Hackney bakery Violet Cakes focuses on seasonal and organic ingredients, and she will be preparing a lemon elderflower cake "that will incorporate the bright flavours of spring".
It will be covered with buttercream and decorated with fresh flowers, according to Kensington Palace.
DJ or Band?
Our money is on a band.
If the rumours are true and the Spice Girls are invited, perhaps their hit Two Become One will be the happy couple's first dance as husband and wife.
Or Sir Elton John could step up and perform Can You Feel The Love Tonight.
We don't have any intel on the playlist but rumours have it the Sun reports that the couple has chosen "Whitney Houston's I Wanna Dance With Somebody" as the one to start the party.
How can I watch the royal wedding outside the UK?
BBC America, BBC Canada and BBC World News will be broadcasting coverage on the day. Or you can tune in on BBC World Service radio.
We will also cover the Royal Wedding on the BBC News Facebook page, Twitter and Instagram accounts throughout the day
Can I go to the UK and watch?
Wedding crashers may be sent to the Tower.
Royal watchers can, however, visit Windsor village around the time of the wedding and celebrate by watching the procession or attending a number of community parties or pub viewing parties.
Expect long queues, booked hotels and huge crowds.
How will it differ from the wedding of the Duke and Duchess of Cambridge?
Unlike his brother, Prince Harry is not in direct line to the throne, and so his wedding to Meghan Markle will likely be less of a to-do (by royal standards).
Take for example, the wedding date itself. Prince William married Kate on Friday 29 April 2011, which prompted the government to declare the day a bank holiday so that people could have the day off to watch the ceremony at home.
No such luck for the working man this time around, as Prince Harry's wedding will take place on a Saturday, 19 May.
Neither will Prince Harry and Ms Markle be getting married at Westminster Abbey, the famed cathedral that has hosted several modern royal weddings, including the weddings of his brother, his paternal aunt, one of his paternal uncles, and of course, his grandmother the Queen.
In comparison, Prince Harry and Ms Markle ceremony will be downright intimate at St George's Chapel, which holds a mere 800 guests, compared to the Abbey's 1,900.
Reporting by Robin Levinson-King